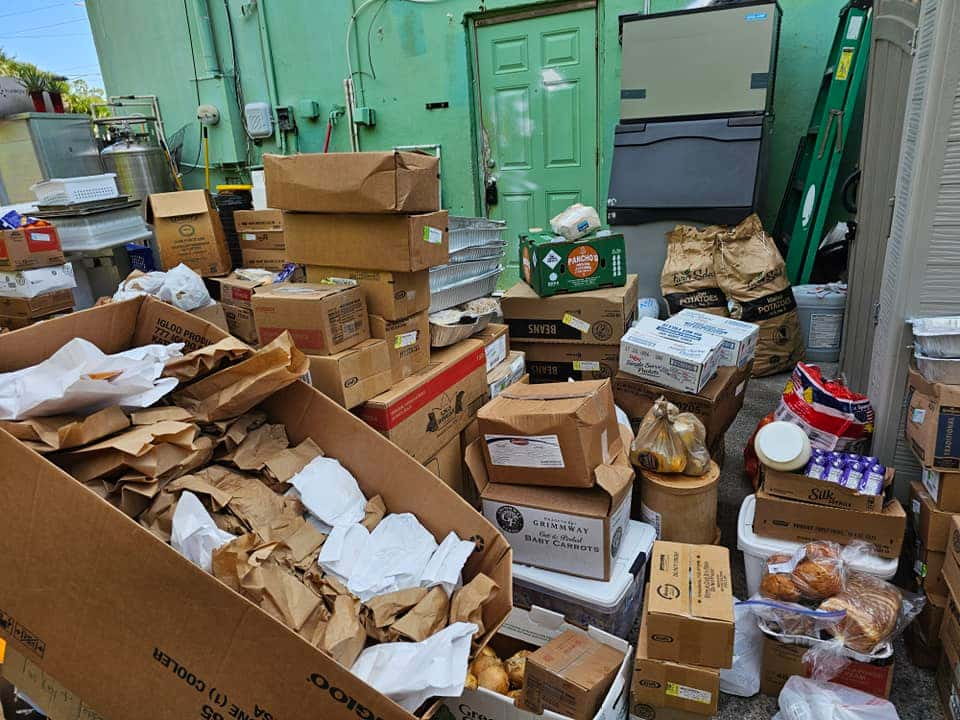 Free Food Near ME?!?
Over 1000 People fed through FK Your Diet's donation
We were able to deliver a half of a big moving truck of fresh food into the community today. Summit Church hosted Eight Days of Hope and about 700/800 volunteers to help with the clean-up of Hurricane Ian. Lots of volunteers slept in tents and vacant buildings. They worked sun up to sun down .We got the food that others did not eat and handed it out to struggling families. We had three different groups working to make sure everything is used and not wasted. About 1000 people will benefit from this food for the next week. That's a good day, but that's not all. There is so much work that still needs to be done! We are always looking for volunteers to help us do the work that needs to be done for the community. We currently also take donations.
Today was a good day to change someone's life for the better and honor a man and his family that we all love! We showed up with a bunch of muscle and 4 truckloads of furniture and supplies. More pictures to come, but I wanted you all to have a few. The best part--when we were done, he asked me... could we go to the beach with you sometime? We don't know where to go. YES - let's show you why living in Fort Myers is amazing!! (Besides the incredible people, that is)
We are going to give them a chance to get settled with the items we brought them, and then I will work with them to get a wish list 2.0 put together in the next few days. The community of FK had a great day, not because of what we got, but because of what we gave as a group . We need baby stuff, financial help, and some volunteers if anyone is wanting to help.
Here is a list of items we desperately need:
Convertible Crib
Changing table
Bedding for crib
Baby swing
Children's books
Baby/toddler toys (all gender-neutral)
For those looking for Fort Myers food, you can find great options near you. Are you searching for breakfast near me? How about exploring the family-friendly restaurants in the area? If you're interested in supporting charity work, there are local nonprofits and charities near me that focus on various causes, including helping with home repair. You can also consider donating to these good charities, as they make a significant impact in the community. Whether you choose to give money or donate items, your contribution can make a difference. Discover the top nonprofits to donate to and find the best organization to support. And if you're looking for new restaurants near me, don't miss the chance to try out the best places to eat, including those serving delicious burritos and offering affordable and cheap food options. Fort Myers and Naples have a variety of dining choices, including family-style restaurants that cater to different tastes and preferences."