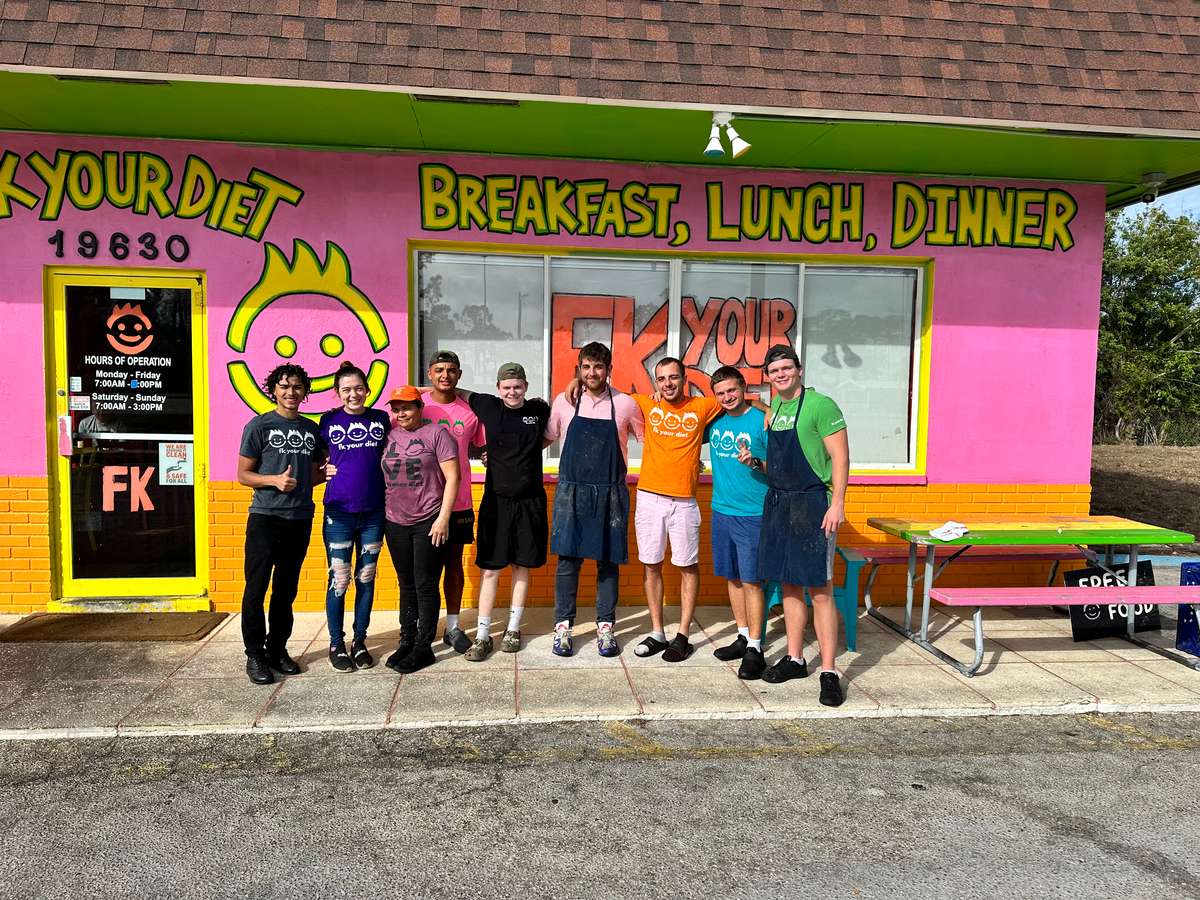 Fk Your Diet: Unveiling the True Meaning
Fk Your Diet: Unveiling the True Meaning
Have you ever wondered what "FK Your Diet" actually stands for? Despite its resemblance to a certain expletive, we assure you that there's a heartfelt mission behind those words. Our name stands for Foster Kid your Diet. At Fk Your Diet, our purpose goes beyond our delicious food. We're here to support foster kids and the community, one meal at a time.
When Hurricane Ian struck, we felt the urgent need for a different approach. Every day, we embarked on the long journey from our restaurant to Miami and back, tirelessly delivering meals to the hurricane victims who had been left without access to food. Since then, we're proud to announce that we've distributed over 400,000 meals to those in need and we will continue to do so.
Driven by our passion to make a lasting impact, we made a monumental decision that changed our lives. We transformed our restaurant into a nonprofit establishment, shifting our focus towards a donation-based system. As guests enjoy their meals, we kindly ask those who can afford it to contribute a donation according to their means. Thanks to the incredible generosity we've received, we've been able to sustain our mission of providing free meals to those who require support.
Our transformation from a conventional restaurant to a nonprofit has allowed us to create a meaningful change in the lives of others. We're dedicated to making a positive difference in our community, particularly for foster kids, hurricane Ian victims, and those facing challenging circumstances.
We invite you to join us on this incredible journey. Together, let's make a lasting impact, one meal and one act of kindness at a time. Your support and donations help us empower individuals and bring hope to those who need it most. Please help us keep doing what we love doing, giving back to our community. Thank you for being a part of FK Your Diet. Love you all.