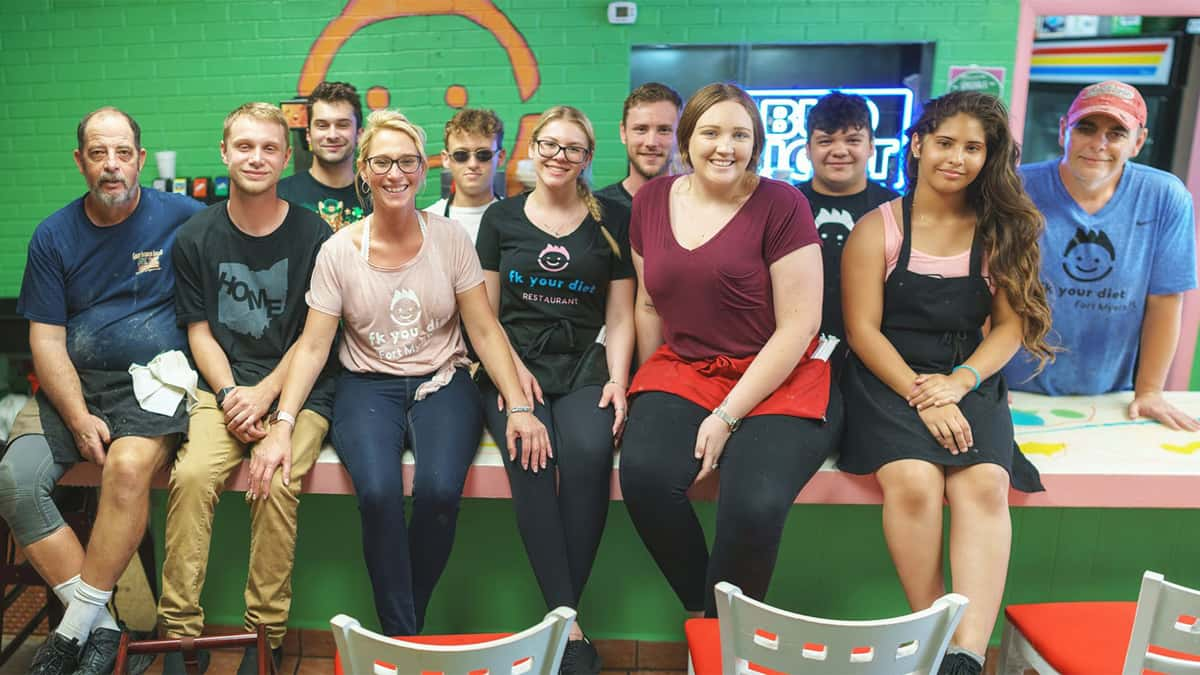 Ways to help Local Foster Kids
With FK Your Diet
Eat at FK
Just by eating at FK Your Diet you are giving back to local foster children in the areas we serve. We give back a large portion of our revenue to local agencies such as Lutheran Services, Embrace Families, Every Child Initiative, FACT, Inc, Children's Network of SWFL, JAFCO and many more. We also serve individual families on a case-by-case basis. It is very important to Doug and Amy that all donations stay local and it directly goes to the kids!
Make a Donation!
FK Your Diet has year round initiatives to help foster children in SWFL. From our Thanksgiving Feast for kiddos who don't have a place to go to our graduation gala for foster kids who graduate high school. If you would like to give an extra donation, please let your server know and they will be happy to add it to your bill, or you can purchase one of our famous MEAL DEALS to help purchase shoes for foster kids. 
Volunteer at FK
There are plenty of volunteer opportunities at FK Your Diet. You can always volunteer your time by working at the restaurant and help with special events. Do you have special talent or skill set? Let us know!